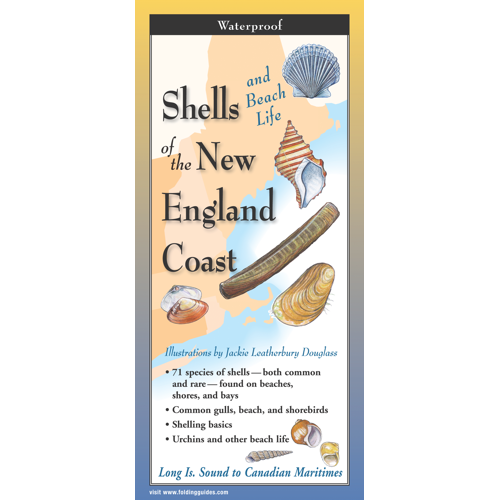 Shells of the New England Coast
77 shell species, both common and exotic, found on the Atlantic Coast from Long Island Sound up to the Canadian Maritimes.
Illustrations by Jackie Leatherbury Douglass. Includes info on how to clean and preserve shells Includes common gulls, shorebirds, and beach life Indestructible lamination – water and beachproof Instant access to just what you need to know.
Shells of the New England Coast