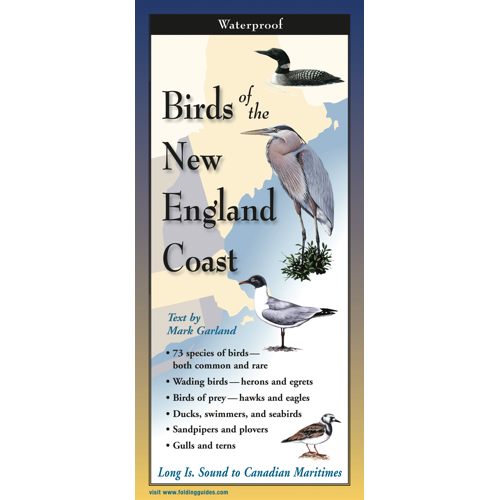 Birds of the New England Coast
68 bird species, both common and exotic, commonly seen on or near the New England coastline from Long Island Sound up to the Canadian Maritimes Includes Shorebirds, Wading birds, Beach species, Gulls and Terns, Ducks and other swimmers, and Birds of Prey Illustrations by Ernest C. Simmons, well known, Sarasota-based fine artist and nature illustrator.
See www.ernestsimmons.com Includes info on how to clean and preserve shells Species selection and text by Mark Garland who has worked for four Audubon Societies, the Smithsonian, and the National Park Service. He lives in Cape May, NJ.
Indestructible lamination – water and beachproof Instant access to just what you need to know.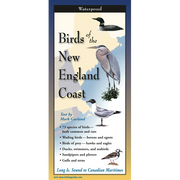 Birds of the New England Coast