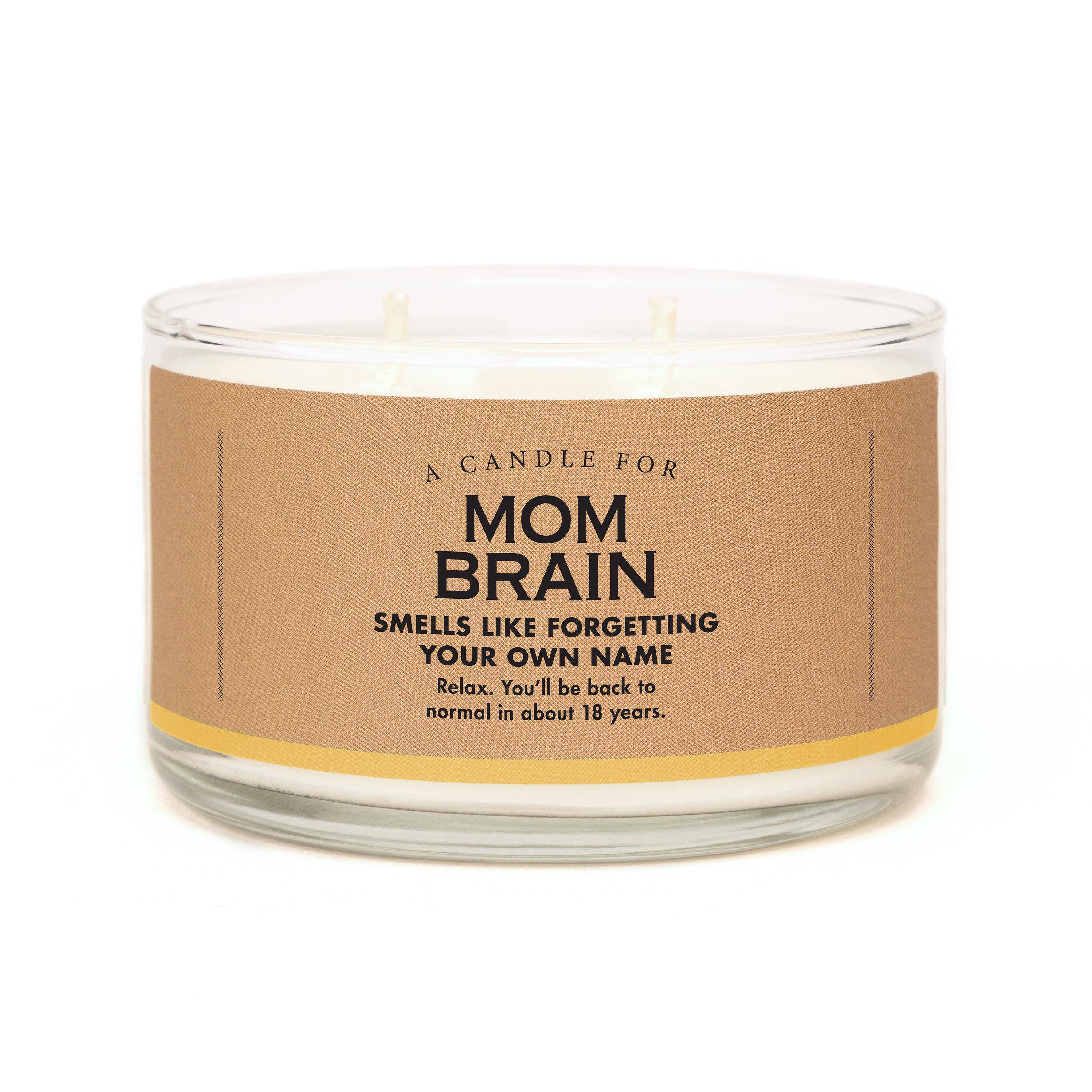 Phone in the fridge again. I used to have functioning brain cells, but that no-good husband of mine screwed me over and now I have feral children instead. If I have to hear, "Mom, he's hitting me" and, "Call 911!" one more time, I swear to the Grey Goose god... Speaking of which, have you seen my double martini? And the baby? They were both in the oven last time I checked.
Soggy Cheerios Scented
Net Weight: Approximately 10 oz.
Burn time: 60 hours Note:
Because all of our candles are handmade, no two are identical. © 2022 Whiskey River Soap Co. Always hand-poured and made with our exclusive blend of 100% soy wax and 0% bullshit. Fragrance blends match each concept and corresponding soap.
Glass vessel dimensions: 4" D x 2  ½" H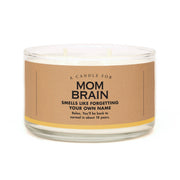 A Candle for Mom Brain